Referrals from Property Owners
"I can't say enough about Nancy and her staff. Always there and always helpful. In time of crisis I always know it will work out with your help. You have made my beach rental a very successful operation that I am proud of. Your high standards set you apart from other property managers. So if anyone wants to know how to be a success at the beach, let me tell them about you and your awesome staff!"
-David, Mission Beach, CA
---
"We have a 3 bedroom, single family home in Pacific Beach, in a prime location. We have used NVR the past five years. Before that we were with another rental company in town but we were not happy with them.
NVR is a very well run company and they are very attentive to both their owners and renters needs. We love working with the office staff. They are all very knowledgeable about all the issues of vacation rentals and return emails and phone calls quickly. They are some of the most professional people we have ever worked with. NVR makes every effort to keep our house rented and we have more than doubled our income with NVR from when we rented as a twelve month lease, a few years ago.
Nancy is an impressive business woman. She is very organized and keeps current with the latest vacation rental trends and educational classes to continuously keep her staff functioning at a top level. We are always able to reach Nancy within a reasonable time if we have concerns and want her input.
We are very happy and satisfied with NVR and do not hesitate to highly recommend them for your management needs."
-Jan and Jim, Pacific Beach, CA
---
"We have been with Nancy's Vacation Rentals over 4 years now and are very happy. Our weekly rentals more than doubled in 12 months and continued to grow each year. We credit the turnaround to strict standards Nancy recommends for the units she manages and the service they provide to tenants from start to finish. Due to where we live (WI), we needed a management company in San Diego who could provide the complete turnkey package, solve problems locally, and please our guests. Here are some recent examples of their prompt service for our guests and communication with us.
We received a phone call from Nancy's team that our dishwasher was broken. Over the phone we discussed having them contacting a repair service and if the repair was less than $200 fix, or we would opt to replace. The cost was $130 and fixed within 24 hours.
On many occasions, Nancy and her staff have personally delivered items that our guests needed. Examples are fans, lost keys, missing garage door openers, high chairs, gallons of water (when repairmen needed to shut our water off). They always do what it takes to make sure the guests enjoy their stay.
We are very pleased with the quality of Nancy's team, their availability, their communications skills with guests and with us thousands of mile away. We know our unit is in good hands and our guests are happy. We have many guests that have returned annually which speaks volumes. Here are a few of our guest comments about Nancy and her staff:
"Reservation process & staff phone support during booking was excellent."
"What I appreciated the most was that the condo matched Nancy's description, to a T. That way there were no surprises or disappointments. Just study the write up and the pictures and you will know what you are getting."
"I could go on, but the bottom line is that there's nothing I wouldn't recommend, most highly, about Bree's Ocean Point Penthouse and about Nancy's Vacation Rentals."
"...what more could you ask for? Nancy and her staff were exceptional. They were all very knowledgeable and friendly. It was a great experience. Thank you Nancy's Vacation Rentals.—1st class all the way"
We would and have recommend NVR to other owners we know!"
-Anna and Dave, Pacific Beach, CA
---
We are an Italian couple, who have had the good fortune to be able to buy an apartment in San Diego and have Nancy's Vacation Rentals manage it. We are very happy with our purchase, because we can rent it very well, so we're thinking of buying another. We do not speak English very well, and for this reason often communicate with email, translated with Google.
Nancy and her staff help us tremendously, they are friendly, accurate, timely, knowledgeable, and always available. Nancy and her team has been extraordinary; they took care of our apartment, as if it were theirs; and we are really happy to have given NVR our property. For any problem we ask for NVR advice, and they explain everything very clearly, with precision and skill. All at NVR are great communicators, and her staff works perfectly. We would like to strongly recommend Nancy's Vacation Rentals to all; and this is absolutely the truth.
-Ben and Cris
---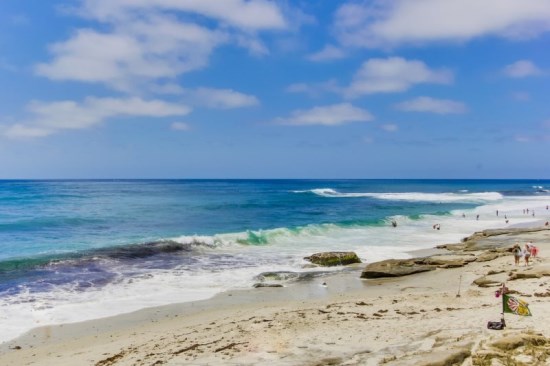 "Nancy's Vacation Rentals (NVR) has been the exclusive rental agent for my 3-unit beach vacation rental for three years. I have been delighted with the business and personal relationships with Nancy and her agents. I signed on with NVR after nine years of frustration, hard work, and unsatisfactory occupancy because of 3 rental companies that didn't really seem to care.
Nancy's Vacation Rentals has advertised my property extensively, listened to what was important to me, and more than anything, put the comfort and satisfaction of our guests above all. In those 3 years, my occupancy and net income have more than doubled over the average from the previous 9 years, without increasing the cost to the guests. The rating of my property by departing guests has increased from 3/5 to 4.5/5 on TripAdvisor and other sites. I wholeheartedly recommend NVR to any owner who wants outstanding service and guests who tell their friends and come back every year."
-John, La Jolla, CA